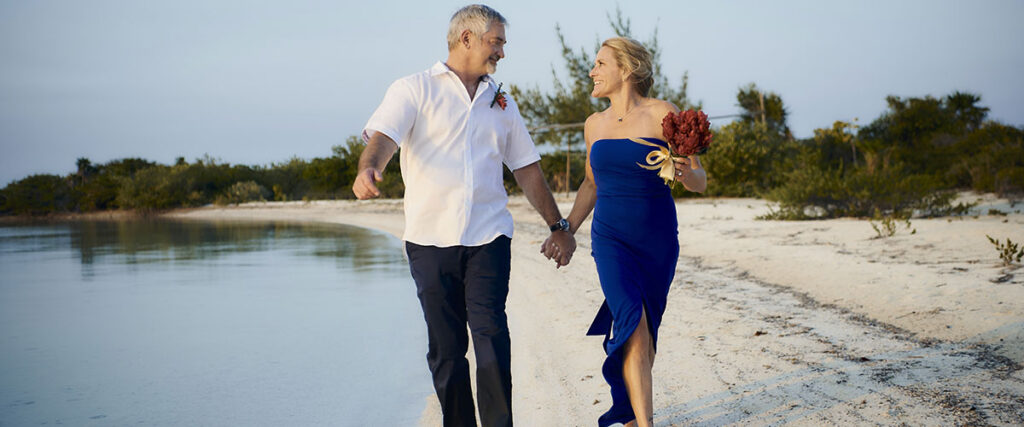 The year 2020 has been a whirlwind worldwide, and the wedding industry has been hit especially hard. This year has turned wedding plans upside down, and for many, that big dream wedding with 150 people is not a possibility in the near future. With things changing so rapidly, why should you have to put your wedding on hold? Why not re-imagine what a dream wedding would look like, and invest in the thing that matters the most….the two of you.
Belize is the perfect place to run away and tie-the-knot. Throw your seating chart out the door, and forget about the perfect flatware to compliment your centerpiece, and instead imagine your dream vacation. Let us help you create a day to celebrate your love, and explore somewhere new!
Why should you elope in Belize?
1. Celebrate with Adventure.
Your adventure is calling, will you answer? Let us help you create a day that reflects your relationship. Are you the type who enjoys history? The Maya Ruins are the perfect spot for you! Do you love sunsets? Maybe a sunset wedding overlooking the Caribbean Sea is your perfect match! With so many options, the possibilities are endless
2. Save Money!
An average wedding in 2019 was almost $35,000, with the reception taking up 50-65%. No matter what you choose for your elopement, you will be saving that money by cutting out needless expenses. With all that saved money, why not opt for the premier honeymoon suite and savor every moment of this time together!
3. Intimacy
No matter how hard you try, staying in-the-moment at a large wedding is nearly impossible. With so many people surrounding you, it's hard to focus on yourself. Don't worry how everyone else is feeling, or if you Aunt Betty got her AC working last night, focus on what matters, that first kiss as husband and wife…and the amazing photoshoot to follow.
4. No Stress or Anxiety
Did your brother remember the rings? Is your mom going to drink too much at the wedding? Did your florist place your flowers perfectly? Stop! With an elopement you have permission to relax, breathe and settle into the day. We will be there each step of the way making sure you have everything you need. Your biggest wedding day decision will be if you want a beer or pina colada!
5. Extended Honeymoon
After your amazing ceremony (wherever you choose) you are already here! Go from the jungle to the beach, or from the beach to a private island…Belize has something for everyone, and with all the stress, time and money saved…you deserve a little extra time for yourself!
Ready to answer the call to your adventure?
Let us help you plan the epic elopement you have been dreaming (or are now dreaming) about!