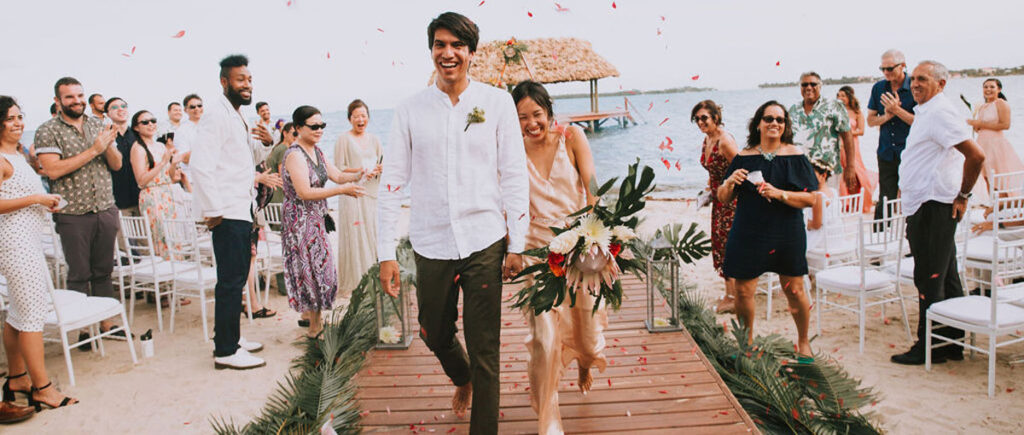 We believe that your wedding should be a celebration of who you are and the journey you embark on together. We cannot wait to help orchestrate a wedding based on your individual personalities and the beautiful combination of your passions and values. Let us help plan the wedding of your dreams without a single detail missed! With this step-by-step guide, you can bring your vision to life with the guidance of our talented team of romance enthusiasts.
Step 1: Whether it's exchanging vows on the sandy island shores or between towering ancient temples, let us know what you envision, set a date, the number of invites required, and let the planning begin!
Step 2: After we have outlined all of your specific requirements, from bursting blooms to moonlit canopies, we will send over a quote for you to review. Sounds good? Let's do it!
Step 3: Next, deposit your money to reserve the date. Winter, spring, summer, or autumn, every season offers a unique ambience for the experience of a lifetime.
Step 4: From there, we start our process! You will receive a contract outlining what we provide and what we expect in return, while answering any questions you may have along the way. Our team of skilled creative designers will help showcase your vision while staying true to your specific requests.
Step 5: Now, we open your online planning documents so you can witness your dream unfold.
Step 6: Next, we schedule a call with your planner to ensure every last detail is crafted to perfection.
Step 7: It's 30 days before your wedding, no big deal. Whether your wedding look is modern, chic, rustic, or a sexy combination of all three, we finalise all of the details and your next payment is due.
Step 8: Things are heating up as you touch down in Belize. We then schedule a rehearsal or walk through with your planner to make sure everything goes smoothly.
Step 9: The big day has arrived! Our team will take care of everything so you and your guests can cherish every moment together.
Step 10: Congratulations, you're officially married starting your new journey together! Your planner is still available for any questions or concerns, and will coordinate the final delivery of photos and certificates.