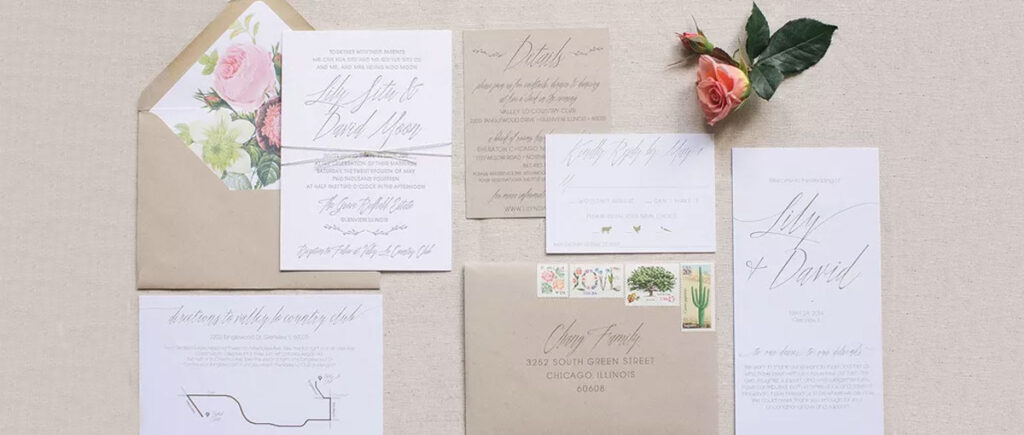 Papers and More features our very own Rachael Roe in an article 7 Wedding Experts on Common Wedding Invitation Mistakes and How to Avoid Them.
"Every wedding is a once-in-a-lifetime, special event for every couple, so it makes sense to pour time, enthusiasm, excitement, and resources in creating a dream wedding. And that includes putting effort on the wedding invitations.
Invitation cards aren't just about the who, what, when, and where of your wedding. The content, the design, and everything about your invitation cards set the tone of your wedding and tell your guests what kind of event they can expect.
For the perfect wedding every step of the way, you don't want to commit embarrassing and sometimes-disastrous mistakes on your invitation cards. That's why we asked seven wedding experts about the top two common wedding invitation mistakes and how you can avoid these blunders."