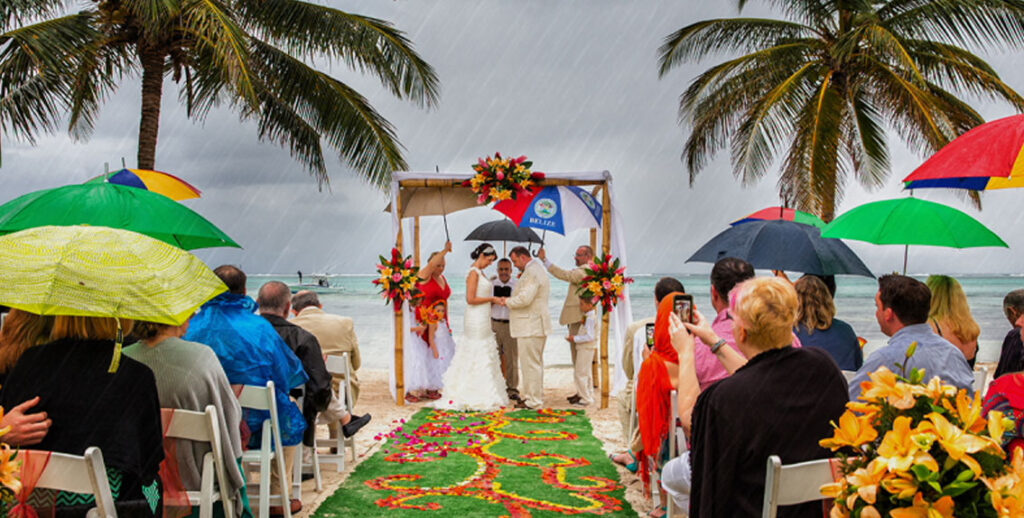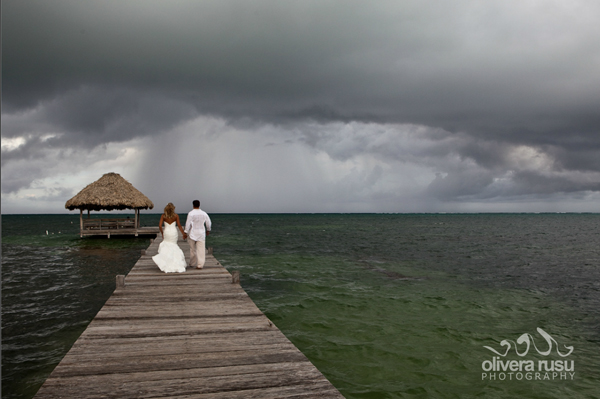 I am so happy to share this beautiful blog post from one of my favorite photographers, Oli Rusu! Lots of great tips… and advice on weddings with rain!
Blog Article reposted from here!
Here is a little good to know post. They say that rain on your wedding day is a blessing and will bring you good luck but when you dream about your wedding, the last thing you probably want is RAIN. Most people associate rain with wet clothes, ruined hair and runny make-up….or worse yet being stuck inside a restaurant or hotel when you came to Belize for a tropical wedding.
Well…not from my point of view. For me, your wedding is YOUR day, no matter what the weather does. You dreamed about this probably since you were a kid and it will be one of the most important moments of your life. It would be a shame to allow the weather to ruin your big day.
Days are different in our lives, not because of the weather, but because of the memories we create. When you think back to a special time in your life, you don't usually remember the weather first, you remember the moment.
One of my best Wedding Photos at Mayan Ruins is because of the dramatic sky. This photo would have a completely different flavour with a blue sky.
Bear in mind that when it is raining, the sky is different and gives so much flavor to our photos. Yes, we can go inside the restaurant or hotel and remain dry but better yet, we can have some really cool photos outside! The rain in Belize is usually on and off, so it is not impossible to photograph. If you prefer to stay dry we can just wait for the rain to take a break.
There is a wedding that I fondly remember particularly because of the weather. Tracy & Shawn (at Rojo Lounge) planned their wedding in February because at this time of year there is a much lower chance of rain. And… guess what?! You will never believe it but they had TROPICAL RAIN on their day! The rain began during their ceremony and then it started pouring just after. No wind at all, just raining cats and dog. Everyone was "OMG… this is terrible"… what now? I could see the mood started to lower and then I reminded myself that no matter what, this is their day and they will have these memories and photos of their wedding for the rest of their lives. So I asked them "How much do you care if get wet?" They both answered me, "So long as it's fun, we're up for anything you have in mind". Minutes later we had a photoshoot in the rain, the first dance in the rain and the entire wedding party (30 of them) joined us in the rain! We enjoyed great music and had a fabulous time. I will never forget the happiness from that evening. I think this was one of the most fun weddings I have ever attended! Everyone loved it so much! And yes with TROPICAL RAIN!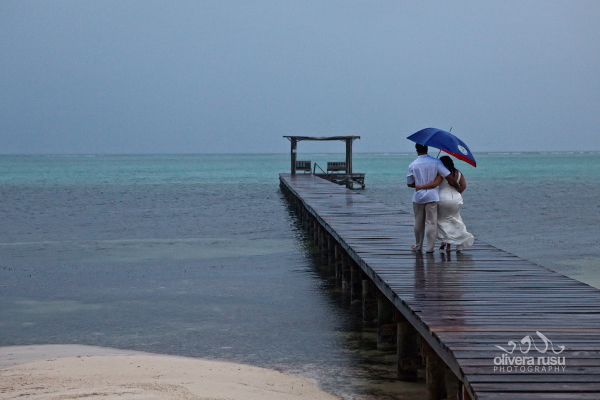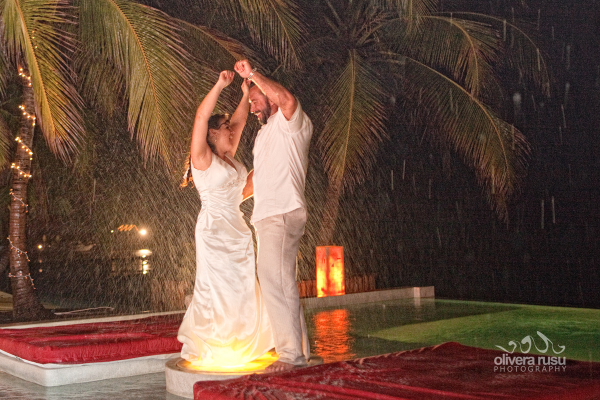 If you want something different and unique, maybe you should even hope for rain, at least at the end of your day and of course with me as your photographer!! 🙂
Don't worry about things that are beyond your control, such as the weather. What really matters is that at the end of the day you'll be married and will have amazing photos of your fabulous day…and maybe with a few extra blessings too!!
The way I see it, if you want the rainbow, you gotta put up with the rain.