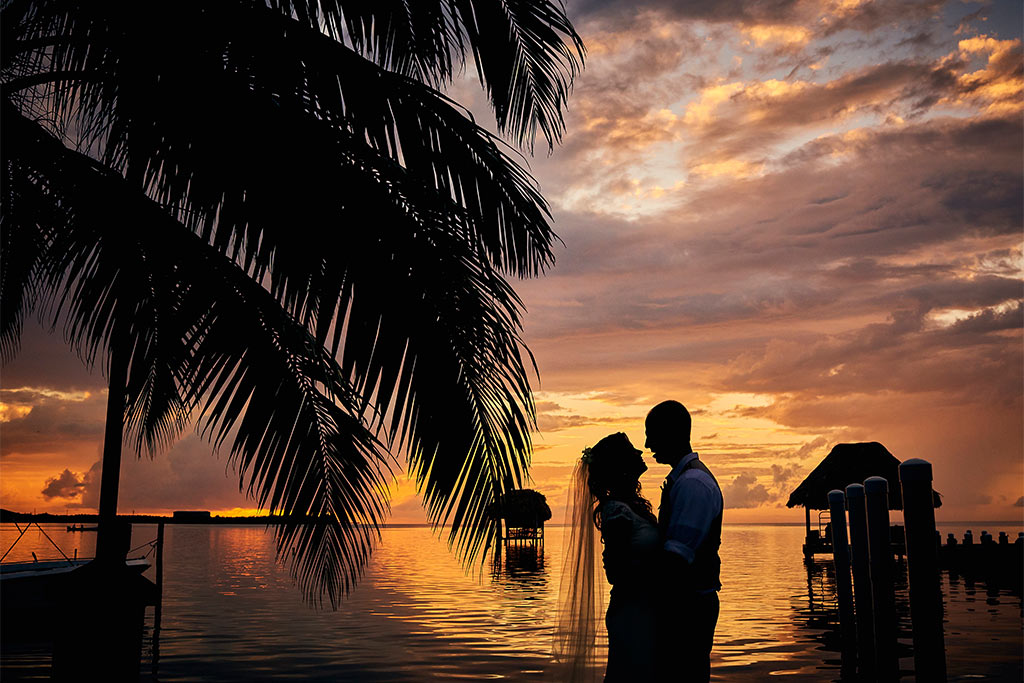 A destination "I do" offers a ton of possibilities for making lasting memories that extend well past the traditional 5 hour wedding reception, but let's me honest – it can also mean a LOT of extra work. Here are some must-read tips from AaB Creates for planning (and enjoying) the entire destination wedding experience.
TIP #1: Hire A Coordinator
If your friends and family are flying in from around the globe, you don't want to spend your whole weekend answering questions from vendors! Build into your budget having a coordinator.
TIP #2: Don't Equate Vendor Response Time with How Good/Bad Your Wedding Will Be
This is particularly true if you are planning a wedding internationally- vendors just don't have the same response times that you might expect back at home (especially if you live in a big, fast paced urban center). Your venue might take a day or two to respond to an email (maybe more), you might not get an immediate response from your DJ when you send a song list. This is often par for the course for planning a wedding abroad. This isn't an indication of how things will go when your wedding weekend actually arrives, so you shouldn't stress about it too much.
TIP #3: If You Bring in Vendors from Elsewhere, Remember you Need to Accommodate Them
If you love an amazing photographer or a florist in your area where you live, or anywhere in the world, really, by all means hire them for your destination wedding, but remember you are also responsible for getting them to and from the destination and also housing them, so budget for it. Also remember they might not be familiar with an area, or know the local customs. It can be tempting to "save" in this area, but do so within reason, because remember your vendors still have a job to do and you want them to be in the best state of mind to do so. No one is expecting to fly first class or get a presidential suite, but it is important to clarify in writing before hand what travel and lodging requirements they do have.

*Note from Signature Belize: Keep in mind that most countries have labor laws, that apply to even a one-time gig. Be sure to ask an expert what the laws are, and what is required.
TIP #4: A Wedding Website is a Must!
We love paper, we really truly do, but at a destination wedding, websites can be clutch for guests' experience. You have no shortage of space and can update it easily, so you can fill people in on all sorts of details as you get them hammered out. So you can elaborate on dress code for each event and fill people in on all that there is to do in and around your destination. If you have a URL that's easy to remember, your guests will always know where to look for info as they are shopping, packing and on site for all of your weekend events.
TIP #5: Arrive a few days before everyone else!
At a destination wedding, the couple hosting the weekend definitely sets the tone for the rest of the guests, so if you can get there a day or two before your guests are set to arrive, you will be chill, relaxed and in "party" mode. Your guests will immediately pick up on your vibe and be ready to get the party started!
TIP #6: Be sure to BRAND your weekend!
Even if you are going paperless with your destination wedding, working with a designer to come up with some "branding" for your weekend will make personalization of all your events a lot easier (and cheaper) in the long run! You have so many opportunities to infuse your personal style with so many events, having a cohesive graphic scheme will make tying them all together easier.
TIP #7: Avoid the Pressure to Over-host
If you are taking people away for a whole weekend, you will probably decide to host more than one event. Decide which events feel the best to you and also fit into your budget and stop revisiting it. It can be tempting once the RSVP's start rolling in to feel "pressured" to add more hosted meals or activities, but it's self-imposed pressure. Guests may choose to arrive earlier than you expected or stay days afterwards, but you shouldn't feel that anyone expects you to host more events than what you indicate on the invitation.
TIP #8: Consider a Well Chosen Welcome Gift vs. a Welcome Bag
It's super lovely to have something waiting for all of your guests when they arrive at your destination, but a snack laden tote bag isn't necessarily the only answer. An awesome bottle of wine and a hand written note, or a keepsake present that might be local to your destination can send the message of "welcome, I'm happy you are here." without the hassle of assembling bags or giving guests useless amenities.
TIP #9: Plan a Daytime Activity
One of the benefits of having a destination wedding is all the extra time that you get with your friends and family. Take advantage of it and make one of your events a day-time activity. Maybe it's an excursion, or even just an organized afternoon of lounging and snacks by the pool, daytime fun adds an extra dimension to a wedding weekend.
TIP #10: Don't be too Matchy-matchy
While you might love everything having a cohesive feel, having more than one event can be an opportunity to have 2 or 3 (or more!) different style parties! Have fun with the opportunity and don't be afraid to make one event totally modern and fun and another more romantic, or have the night before be super casual and the next day be more formal. Diversity is the spice of life!