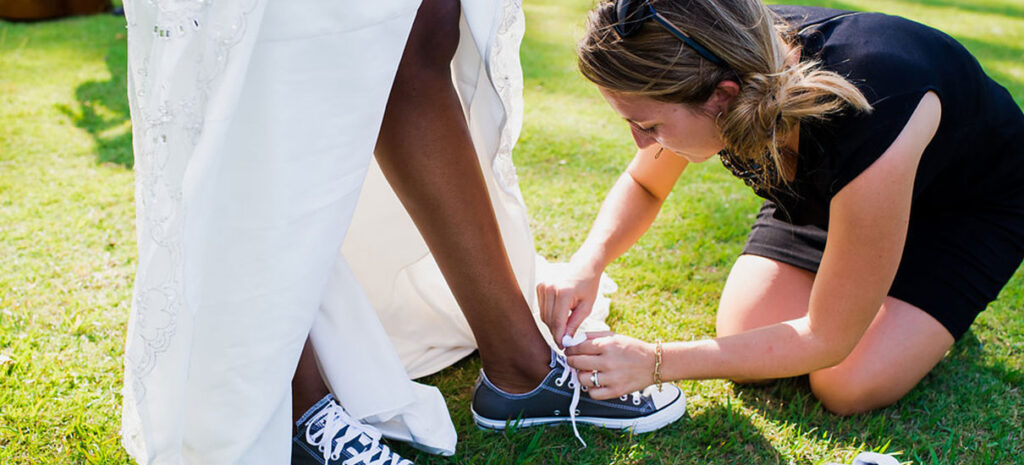 What is the difference between an independent wedding planner and a on-site venue coordinator?
(Lots of venues advertise having a planner on site and brides do not think they need to hire a planner.)
This question poses a dilemma for many couples looking to organize their wedding. Our best advice is to first understand the scope of each role before hiring a professional.
What can you expect from an on-site venue coordinator?
Firstly, on-site coordinators often possess a great deal of experience, overseeing many weddings at your chosen venue. If your decision wasn't hard enough, there is often plenty of overlap between the roles of each professional! As with any wedding planner you can expect an on-site coordinator to assist with ceremony arrangements, catering, guest lodging and music choice. However, duties of on-site coordinator can differ from venue to venue. Please ensure you are satisfied with the duties that the coordinator will provide at each venue before making a decision. An on-site coordinator will also offer on-day venue management and provide alternative vendors where required. A final point to remember, on-site coordinators represent first, and foremost, the venue.
What can you expect from an independent wedding planner?
The joy of hiring an independent planner for your destination wedding is the assistance you will receive both on the day and leading up to the ceremony. Signature Belize weddings operate independently throughout Belize. We maintain good relationships with many venues, vendors and travel companies. You can expect us to hold regular meetings, divulge our huge list of vendors and implement a wedding plan to keep everybody on track and excited for the big day. Through our years of experience, we have devised a wedding planning checklist to maximize communication with clients and ensure customer satisfaction. Without the restrictions of a sole venue we are able to prioritize your unique style over the limitations of a location. We assist with reception ideas, communicate with vendors on the clients' behalf and process transactions if needed. As an independent planner you can expect us to provide an honest opinion and advice during all stages of preparation. Our services also include organizing a ceremony rehearsal and assistance with travel arrangements for party guests. We will be on hand to facilitate the on-time arrival of guests, oversee the reception and ensure the smooth flow of everything in between. Above all, we will provide round the clock assistance and personally coordinate your big day!