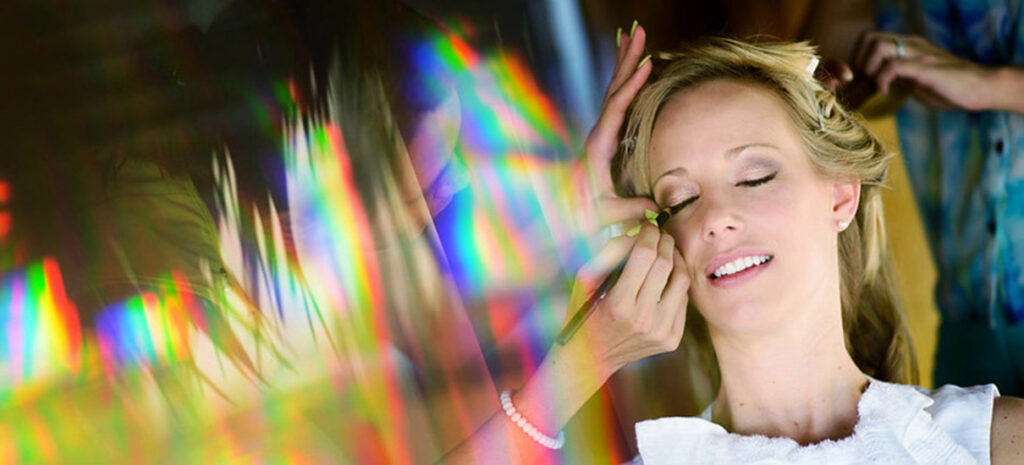 For this post, we want to cut to the chase….who will you have in your bridal suite? Sounds like an easy question? Well many of our brides have not put much thought into this situation, and sometimes this could mean the difference between an easy and relaxing morning, vs. a stressful and overwhelming situation.
We know that everyone wants to spend as much time with you (The Bride) while in Belize. Always keep in mind that at the end of the day, they are there to celebrate you and your fiancé!
When the big morning comes, you need to have decided who you want surrounding you while you get your hair and make-up done, and put on the final touches. A general rule, the more people the more the stress!
What do we suggest? Choose 2-3 people (possibly your bridal party) that would make your day stress-free and relaxing. Do you have a friend that isn't calm and collected? Or maybe loves to rush you along? Maybe now is not the time to hang with her, and gently let her know that you will see her down your walk, and can't wait to see her on the dance-floor. Don't forget that you want to enjoy your ceremony and not start the day in panic or feeling overwhelmed.
Many times your photographer also wants this time to get photos of you getting ready, and capture your bridal portraits. When in your room, a room full of people will make their job harder and they can't do their best work.
When it is time to put on the final touches, we always suggest taking some time alone…or maybe with a family member to reflect on the day, and help the photographer move seamlessly to get the best photos. Take a breath, and a few final seconds to soak the moment in!
At the end of the day, it is all about the bride and only you know what is the best situation for your bridal suite. Just be sure to have a plan before your big day…and more importantly, have the conversation with your wedding planner so she can help put your plan to action.