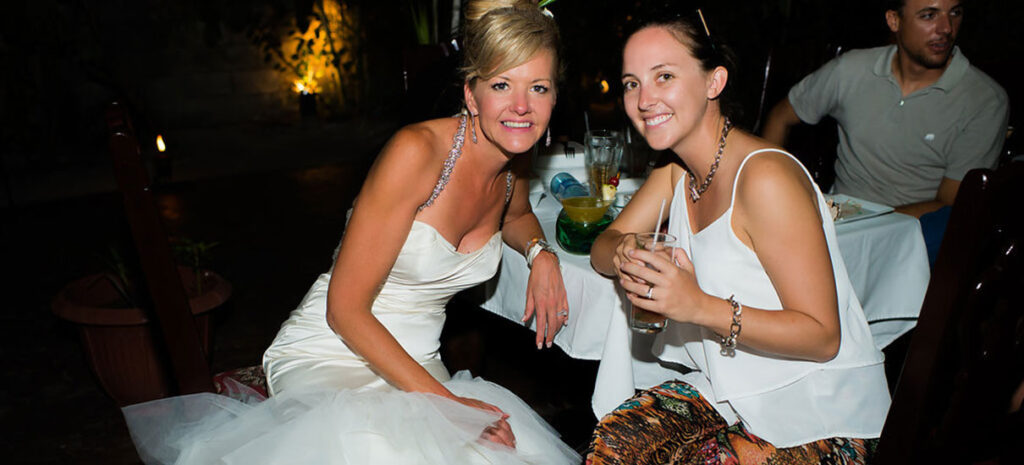 TELL US A BIT ABOUT YOURSELF AND YOUR COMPANY.
I am originally from Denver, and planned events throughout the state of Colorado, which included everything from small weddings in the mountains to large corporate events in the heart of Downtown Denver. While attending the University of Colorado, I met my Belizean husband who swept me me off my feet and brought me to this amazing slice of paradise nestled along the Caribbean coast of Central America. That was in 2011 and since then I have been living here full time planning weddings and events around the country. During this time I have been lucky enough to preside over more than 100 weddings, as well as numerous corporate events for the likes of Shocktop, Cisco, Oceana and The Belize Tourism Board. My team and I are present at every single one of our events to ensure that the day runs as smoothly as possible.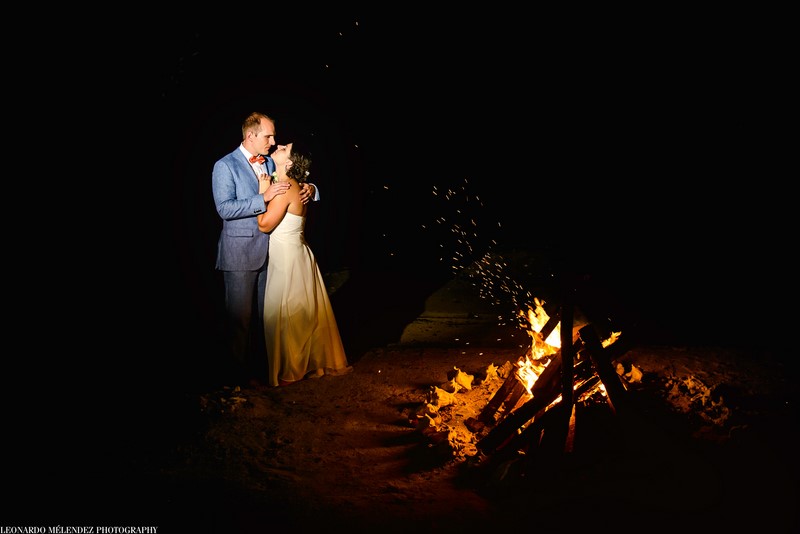 HOW DID YOU GET INTO WEDDING PLANNING?
Ever since I was a little girl I have had a passion for weddings. My mom tells stories of me planning full Barbie weddings when I was little, complete with custom wedding dresses made of toilet paper and playlists on my boombox. Since then, I have worked in various facets of the industry trying my hand at catering, rentals, decorating until I settled in my role as a wedding planner.
WHAT'S YOUR FAVORITE PART OF THE JOB?
Our team takes our job very seriously. We understand that this is one of the most important days of our client's life and whether big or small, we treat every couple like royalty. One of my favorite moments is the first look. When the couple sees each other for the first time, I still get goosebumps! I also love the end of the night, when you get to see your couple having a blast with friends and family.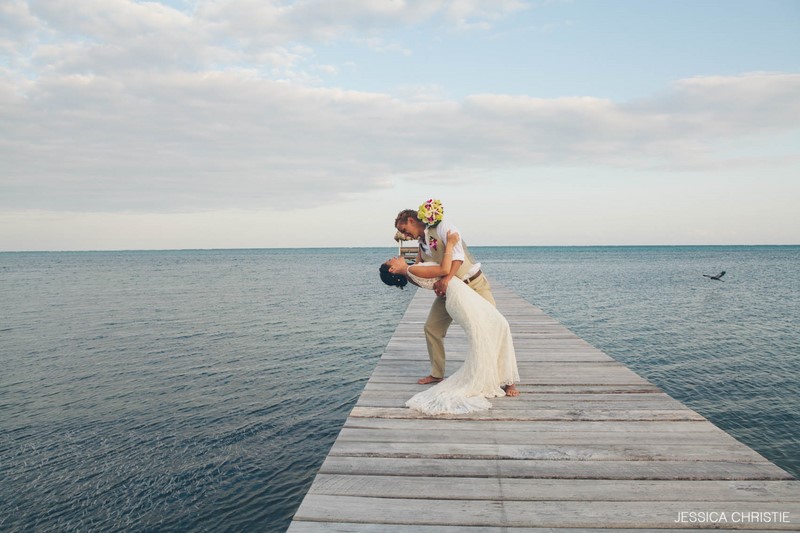 WHAT'S THE BIGGEST LESSON YOU'VE LEARNED, AND WOULD PASS ALONG TO OTHER NEW WEDDING PLANNERS JUST GETTING STARTED?
Honestly, the biggest lesson I have learned is an internal lesson. I have learned to have inner peace, and think and plan rather than react. I would tell new planners that despite how much time and planning you put into a wedding, something will inevitably not go to plan. The best way to solve issues is to take a deep breath and approach the situation with a clear mind.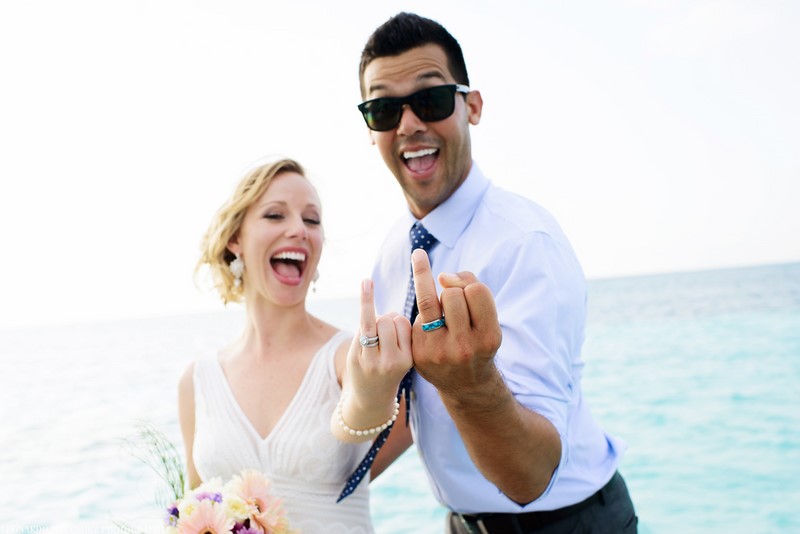 WHAT ARE YOUR HOBBIES OR NON-WORK-RELATED ACTIVITIES?
Living in Belize gives my husband and I amazing opportunities to explore our own country. I enjoy being on the sea, hiking in the jungle, and spending time with my two pugs. When I really need to unwind, I head to my favorite yoga studio for a session or to meditate… This is what's helped me keep my sanity!
ANY GREAT STORIES FROM WORKING WITH A CLIENT?
There are so many great stories from clients, it is hard to choose! Right now, my favorite memory has been with an elopement couple. The couple wanted adventure, so we planned their wedding on the top of the most remote Maya Ruin in Belize. This ruin is only accessible by 4×4 down a bumpy jungle covered road. After climbing the largest structure, they said their "I-do's" and then took some amazing photos. The photographer was having a blast, so we went to a local dry cave (which I have never seen!) to do a photo shoot, followed by an impromptu trash-the-dress at a nearby waterfall. It was one of those amazing days that you look back on and say, WOW!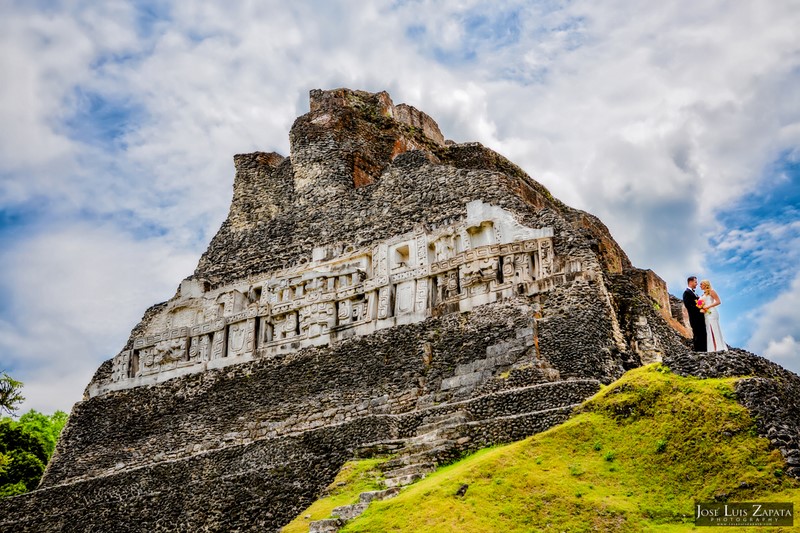 WHAT IS YOUR CURRENT FAVORITE COLOR COMBINATION?
Planning destination weddings gives us the unique advantage of using amazing tropical colors in most of our palettes. Traditional palettes don't really fit into our settings, so it's fun figuring out new combos and helping couples pick something that reflects their style. Right now I am loving a shimmery yellow, as it contrasts well against white sand beaches backed by our turquoise Caribbean Sea.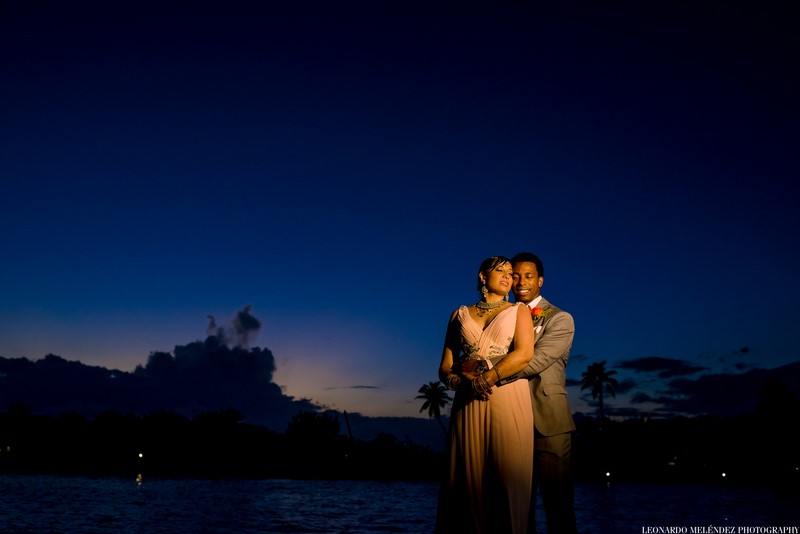 ARE THERE ANY TRENDS THAT YOU ABSOLUTELY LOVE OR WOULD LOVE TO SEE BRIDES LEAVE BEHIND?
There are so many great trends this year, it is hard to pick just one! I love that many couples are opting for smaller weddings and elopements. Although I love a great party with lots of family and friends, smaller intimate parties create a more romantic feel, and the couple always seems more at ease throughout the day.
Something that I would leave behind… elements that don't mesh with a destination wedding. Although there are so many great trends in the US right now, not all the trends are appropriate for Belize. I always urge couples to embrace what our Belize has to offer rather than trying to make it something different, which is a lesson I learned after moving here.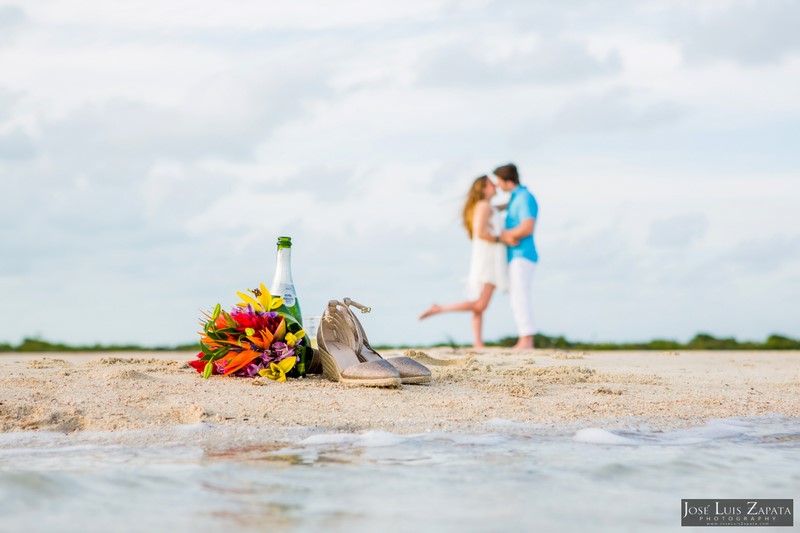 WHAT TIPS OR ADVICE CAN YOU GIVE TO COUPLES WHO ARE IN THE MIDST OF PLANNING?
I would tell couples to relax and enjoy the experience. In Belize we work on 'island time' which I have learned is an easy way to say "relax and enjoy life". I am always an advocate of hiring a planner in some capacity to make things easy. Planners understand the process, and know vendors. They help guide your planning process, and most can even save you money!